India's No. 1 Amusement Park, Wonderla is now in Hyderabad to unfold an all-new chapter of thrill. Brace yourself, Wonderla Amusement Park, Hyderabad will take you on a ride you have never experienced before. Our 43 world-class rides at the park will mesmerize you and will leave you asking for more. Wonderla Hyderabad offers the perfect package for all the age groups with its 25 land based rides and 18 water based attractions. Soak and splash in exhilarating water rides, feel the rush of adrenaline on high-thrill rides, and get pampered with the finest facilities in leisure for the whole family. So, go ahead Hyderabad, pack your bags for a thrill-filled experience that will leave you enthralled for days!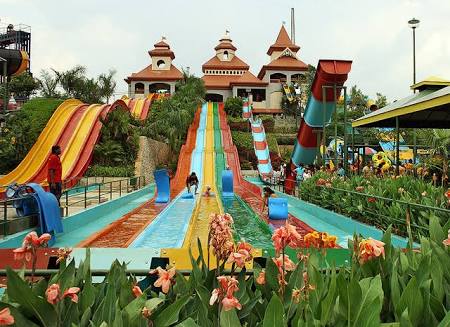 Guide for the Thrill-Seekers
Rides for Never-Ending Thrills
With over 43 rides to choose from, get ready for the most exciting and thrill-filled day of your life. Choose from our wide variety of rides that will leave you screaming for more.
Brace yourself to immerse yourself into the highest levels of adrenaline and test your thrill-factor with our High Thrill Rides.
Find your cool while sliding, splashing, jumping, racing and lazing around with our Water Rides. You will never want to get out of these rides
Give yourself and your family the perfect day of fun at Wonderla. Explore our Family Rides to have fun while creating memories with your family.
Let your kids have tons of fun with our Kids Rides while you enjoy those High Thrill Rides. With bright colours and attractive characters, these rides will enchant your kids.
While you plan your trip to Wonderla, don't forget to check out our most popular rides.